HAVE SIDE PIECE FOR VALENTINE'S DAY WITH YOUR MAIN BOO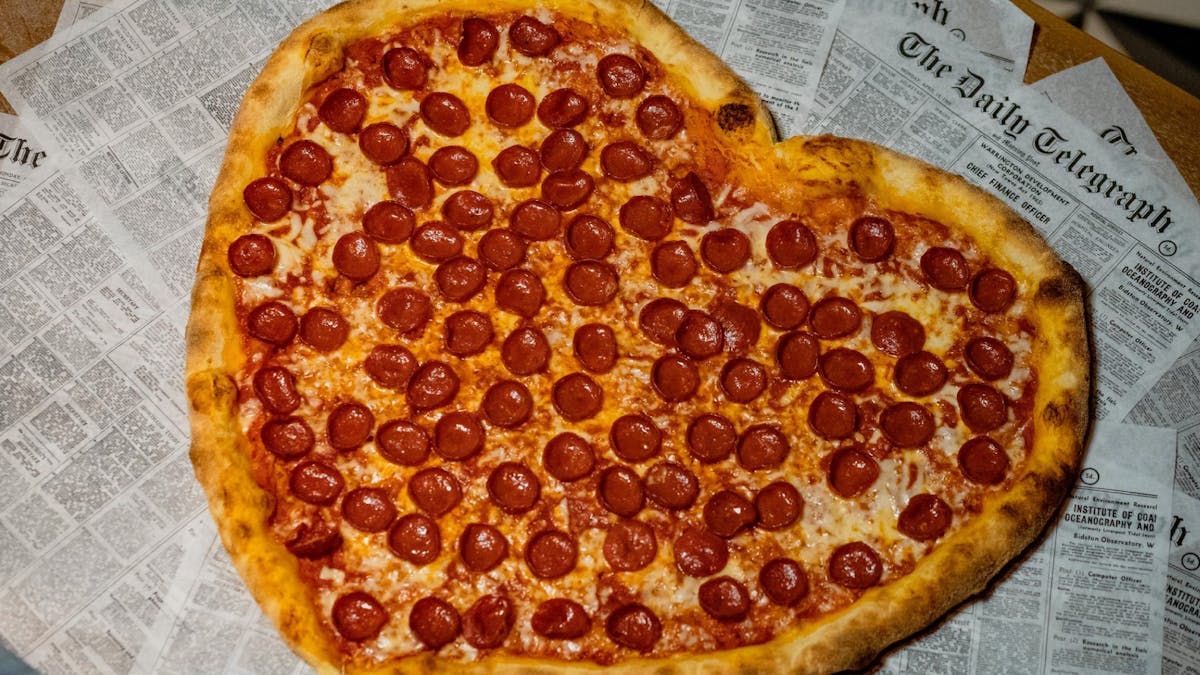 SIDE PIECE PIZZA IS FOR LOVERS
There are some people who love going all out on Valentine's Day: getting all dressed up for dinner at a fancy restaurant and lavishing their significant other with gifts and attention. There are others who forget about the holiday entirely and have to run out to buy candy and a card at the last minute, praying there's a store with some left. What about for those who are looking for something in between, a sort of Goldilocks scenario? Look no further than Side Piece for Valentine's Day. They have a perfect way to celebrate the day while staying cozy on the couch in your soft pants: a heart-shaped pizza!
IT'S AMORE
Starting at only $16, the Side Piece Valentine's Day heart-shaped pizza is genius because it incorporates many beloved things into one package: pizza, a deal, and the right amount of cute. It's a great way to show your significant other that you can remember dates, holidays, and things they love and that you can plan things for those who maybe aren't naturally Type A. This Valentine's Day is also on a Tuesday, which for most is a little too early in the week to go out and about. You don't even have to go out to pick up the heart-shaped pizza special from Side Piece on Valentine's Day because they'll deliver it right to you and your boo.
BEST SERVED HOT
Valentine's Day is a perfect holiday for Netflix and Chill, and the heart-shaped pizza from Side Piece actually helps to make it seem more romantic. While you're cuddled up with your cutie–and before you try to get that booty–here are a few great movies to watch with loveable and memorable pizza motifs:
Eat, Pray, Love – Julia Roberts somehow makes eating an amazing Margarita pizza while in Naples (fun fact–where Side Piece Pizza's own Chef Enzo is from!) body-positive. This is a great scene to sample before you steam things up.
Set It Up – ***Spoiler alert*** Pizza is an aphrodisiac in this cute rom-com! It's a great scene to watch if you're a former friends-to-lovers couple, and especially great if you're on a date wanting to make that transition!
Crazy, Stupid, Love – If you're looking to turn up the heat, then pop on this flick and watch Ryan Gosling eat pizza in slow motion. Make sure to have a fire extinguisher handy. It's important to practice safe Netflix and Chill.
Order your heart-shaped Valentine's Day pizza from Side Piece here for a great night that'll hit just right.