HAVE SOME SIDE PIECE FOR THE SUPER BOWL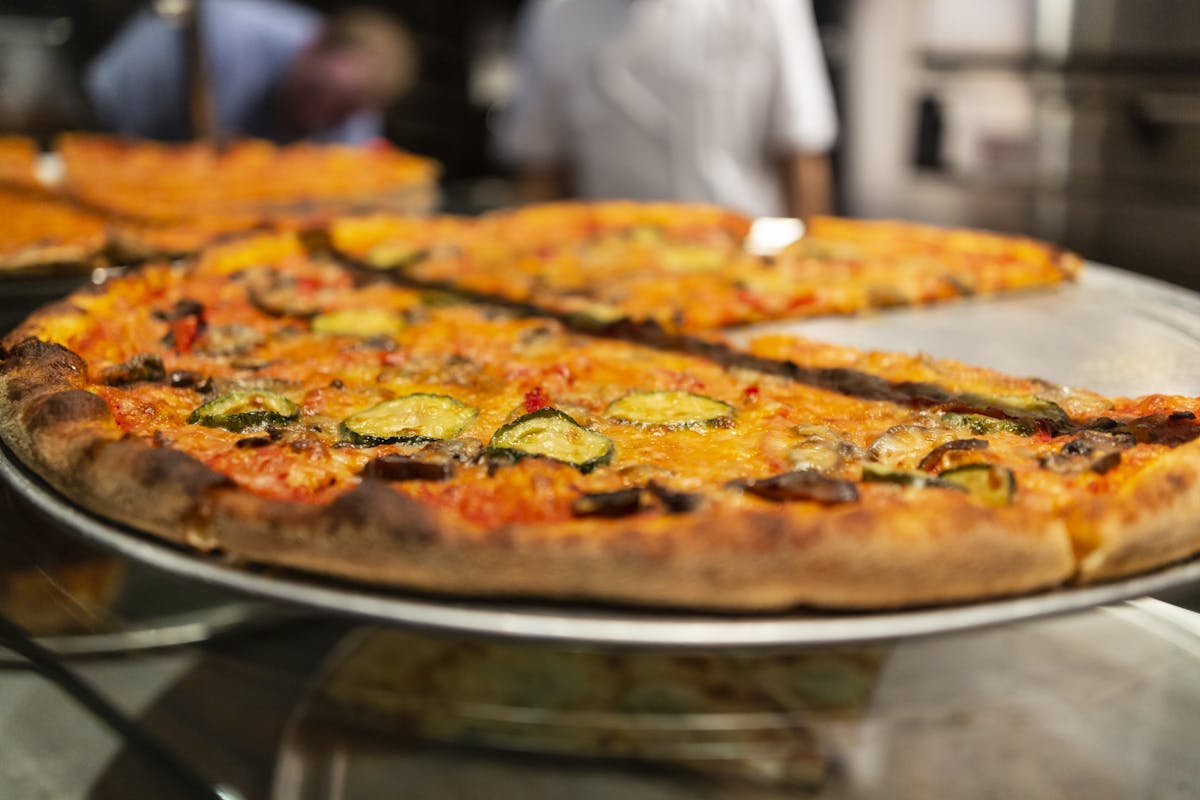 BUILD YOUR OWN HOME TEAM PACKAGE FOR THE BIG GAME
The Super Bowl is the biggest sporting event of the year in the United States with almost 100 million people watching last year in 2022. On this sacred sports Sunday, 60% of people who order food for the Big Game opt for pizza. That's because pizza is awesome–it's hot, it's cheesy, and it's easy-breezy-beautiful for those hosting a Super Bowl party. It's only natural that if you're ordering pizza you'll want the best, so that means Side Piece for the Super Bowl, natch.
THESE BUNDLES ARE NO FUMBLE
On Super Bowl Sunday, February 12, Side Piece Pizza is offering a superior special where of two different packages along with their regular menu. That way you can customize and save based on your Super Bowl plans. Some people like to have a big Super Bowl party with neighbors and friends, and it's often hard to accommodate everyone's favorites and make sure there's plenty for all. You can mix and match package sizes so that you get exactly what you want for yourself and for your guests.
PACKAGE #1
Two 14-inch, one-topping pizzas; two appetizers, one salad, and one dessert for $59
PACKAGE # 2
Two 22-inch, one-topping pizzas; two appetizers, one salad, and one dessert for $79
PIZZA PLANS
Since everyone and their mother is going to want Side Piece for the Super Bowl, it's best to have a game plan for your game day pizza. One of the many reasons why Side Piece Pizza is the best is that you can order online directly from the website with the benefit of scheduling your delivery for now or later. Via the website, you can see exactly how long before your order will be ready before you even place it, which is such a convenience on high-demand days. You can also order via the Slice App and it will let you know how long your delivery will take, but only after you've placed your order. People are as loyal to their rewards points as they are to their favorite football team, so however, you want to handle your Side Piece is A-OK. You can also go old school and call in to order at 702.640.0664. Just please no prank calls–Side Piece's refrigerator hasn't tried to make a break for it in years.