National Cheese Pizza Day at Side Piece Pizza at Red Rock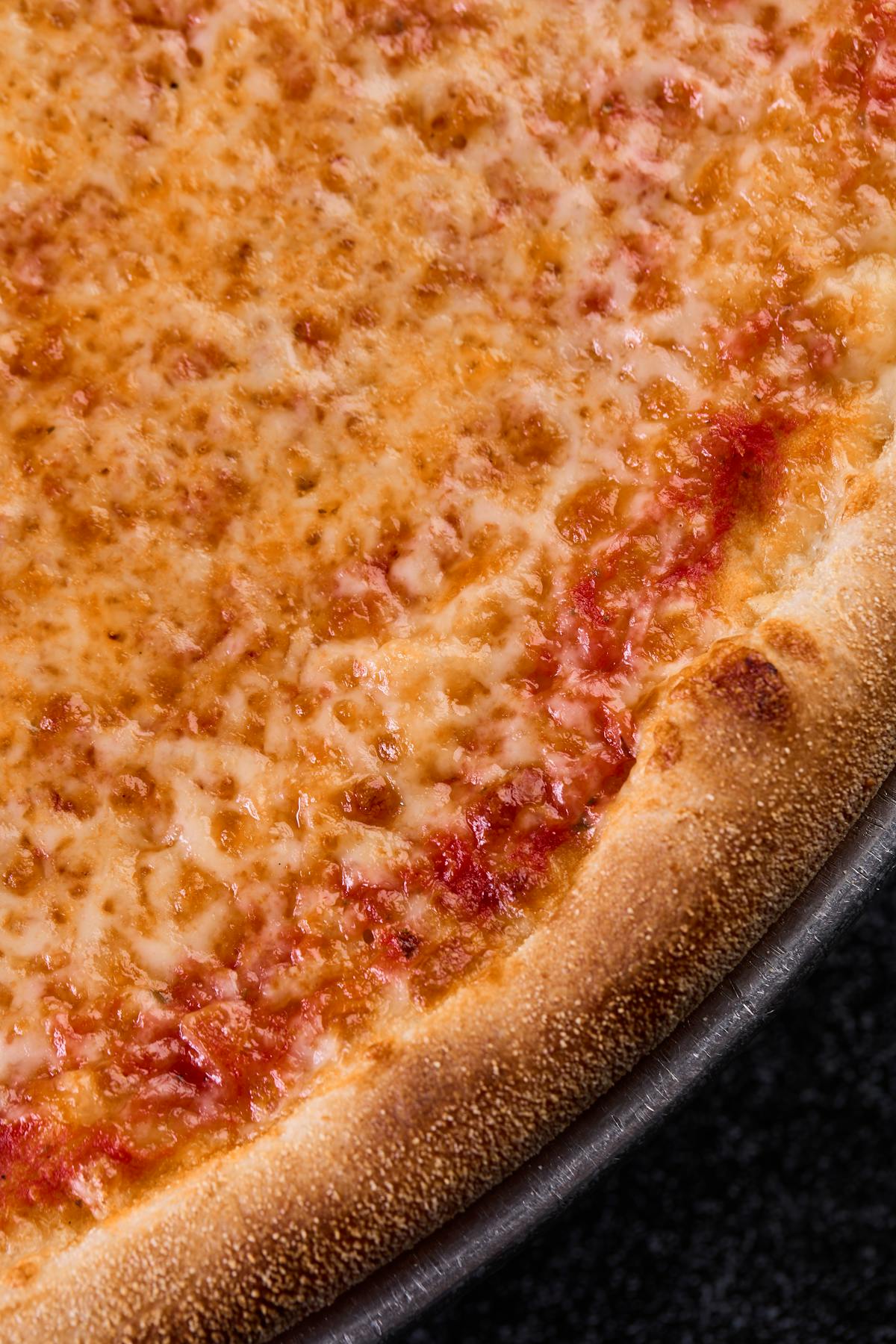 Who can resist the delectable charm of a perfectly baked pizza, especially when it's adorned with a generous layer of melted cheese? If you're a pizza aficionado seeking an unforgettable experience, look no further than Side Piece Pizza, nestled within the culinary haven of the Red Rock Hotel and Casino. In this article, we'll delve into the mouthwatering world of Side Piece Pizza and its irresistible offer of 14" cheese pizzas for only $9, exclusively available on National Cheese Pizza Day, celebrated every September 5th.
About Side Piece Pizza
Side Piece Pizza is more than just a food court eatery; it's a culinary gem that promises to tantalize your taste buds and satisfy your pizza cravings like never before. With its prime location in the Red Rock Hotel and Casino, it has quickly become a go-to destination for both locals and visitors seeking a slice of pizza heaven.
Celebrating National Cheese Pizza Day
As National Cheese Pizza Day approaches, Side Piece Pizza is gearing up to celebrate in style. On this special day, pizza enthusiasts can indulge in the ultimate cheesy delight – a 14" cheese pizza for an unbeatable price of just $9. It's a celebration of all things pizza, and Side Piece Pizza is at the forefront of this delectable festivity.
The Irresistible 14" Cheese Pizza
Picture this: a golden-brown crust, perfectly baked, and adorned with a rich tomato sauce that serves as the canvas for a blanket of gooey, melted mozzarella cheese. The 14" cheese pizza at Side Piece Pizza embodies the essence of a classic pizza, crafted with the finest ingredients and an artisanal touch. Each bite offers a symphony of flavors that will transport you to pizza nirvana.
A Slice of Summerlin's Finest
Located in the heart of Summerlin, Side Piece Pizza isn't just a culinary destination; it's a hub of community and flavor. As you savor your pizza in the lively food court, you'll find yourself immersed in the vibrant atmosphere that Summerlin is known for. It's not just a meal; it's an experience that captures the spirit of the neighborhood.
More Than Just Pizza
While the star of the show is undoubtedly the cheese pizza, Side Piece Pizza offers a diverse menu to cater to every palate. From mouthwatering toppings to savory sides, there's something for everyone. Whether you're a pizza traditionalist or an adventurous foodie, you'll find a delightful array of options to choose from.
The Food Court Experience
Side Piece Pizza is nestled within the bustling food court of the Red Rock Hotel and Casino. This means you can enjoy your pizza in a dynamic and social setting, making it the perfect spot to gather with friends and family. The aroma of freshly baked pizzas mingles with the excitement of the casino, creating an ambiance that's truly unique.
Convenience at Its Best
In the midst of your entertainment or gaming activities, a trip to Side Piece Pizza is a convenient and satisfying way to refuel. The food court's central location ensures that you're never too far away from a delectable slice of pizza heaven. Whether it's a quick bite between games or a leisurely meal, Side Piece Pizza has you covered.
How to Get Your Slice
Getting your hands on a 14" cheese pizza from Side Piece Pizza is as easy as pie. Simply head over to the Red Rock Hotel and Casino on September 5th, National Cheese Pizza Day. Make your way to the food court, and you'll find the enticing aroma of freshly baked pizzas leading you straight to the counter. In no time, you'll be savoring a slice of pizza perfection.
Best Pizza in Summerlin
When it comes to the best pizza in Summerlin, Side Piece Pizza takes the crown. Its dedication to crafting pizzas that are a feast for the senses sets it apart from the rest. Whether you're a local resident or a visitor exploring the area, this pizza haven promises an unforgettable culinary journey.
Pizza Delivery in Summerlin
Craving that cheesy goodness but prefer to enjoy it in the comfort of your own space? Side Piece Pizza has you covered with its pizza delivery services in Summerlin. Indulge in the same exceptional quality and taste without leaving your doorstep. It's a convenient option for those moments when you want to savor pizza in the coziest setting.
Savor Every Bite
As you relish every bite of your 14" cheese pizza, you'll discover that it's more than a meal – it's an experience that engages all your senses. The combination of flavors, textures, and aromas come together to create a truly gratifying moment. It's a reminder that sometimes the simplest pleasures, like a classic cheese pizza, can bring the greatest joy.
The Perfect Gathering Spot
Side Piece Pizza isn't just a place to enjoy delicious food; it's also a hub for socializing and creating memories. Whether you're catching up with old friends, celebrating a milestone, or simply enjoying a casual get-together, the vibrant ambiance of the food court adds a touch of magic to every moment.
Join the Cheese Pizza Celebration
National Cheese Pizza Day isn't just about the pizza; it's about celebrating a timeless culinary tradition that brings people together. Join the cheese pizza celebration at Side Piece Pizza and embark on a journey that pays homage to this beloved dish. Bring your appetite, your friends, and your enthusiasm for a day filled with flavor and fun.
In a world where food experiences have become more diverse and sophisticated, the classic charm of a cheese pizza remains unmatched. Side Piece Pizza, situated within the Red Rock Hotel and Casino, captures the essence of this charm and elevates it to new heights. With its 14" cheese pizza offer for $9 on National Cheese Pizza Day, it invites you to indulge in a culinary celebration that's both nostalgic and exciting. So mark your calendars, gather your loved ones, and savor the magic of a cheese pizza experience that's bound to leave you craving for more.
FAQs About Side Piece Pizza
Can I order toppings on my 14" cheese pizza at Side Piece Pizza?
Absolutely! While the offer is for a 14" cheese pizza, you can customize it with a variety of mouthwatering toppings to suit your preferences.
Is Side Piece Pizza family-friendly?
Definitely! The vibrant food court setting and diverse menu options make Side Piece Pizza a fantastic spot for families to enjoy a delicious meal together.
Can I enjoy the $9 cheese pizza offer through delivery?
Yes, the special offer is available for in-person orders and directly through our website delivery at the Side Piece Pizza, but will not be available through our 3rd party delivery services.
What sets Side Piece Pizza apart from other pizza places?
Side Piece Pizza stands out for its commitment to using high-quality ingredients, artisanal preparation, and its prime location within the Red Rock Hotel and Casino. It's Red Rock pizza at its finest.