PAIR YOUR SIDE PIECE PIZZA WITH THE PERFECT DRINK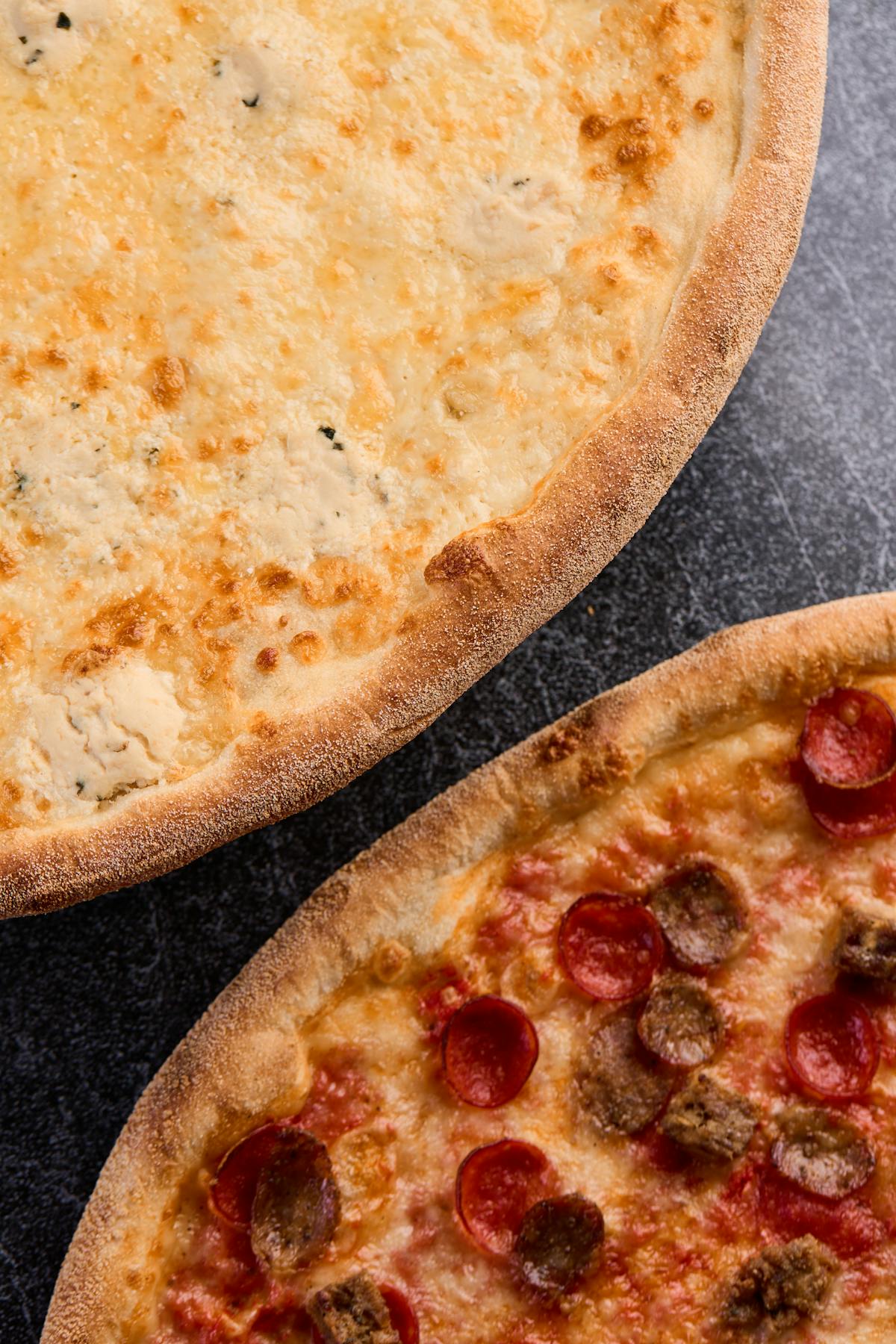 BRING OUT THE BEST IN YOUR SIDE PIECE BY BEVERAGE-PAIRING
Pizza is so fabulous that it can stand by itself in regard to culinary satisfaction. If pizza were nominated for an Oscar, it would be for Best Actor, Best Actress, and Best Picture, and it would win them all. Still, there's a reason why they have Best Supporting categories: they help make some stars shine brighter. If you're looking to find the perfect nominee for your winning pizza order, then read on and find out how to pair your Side Piece Pizza with the perfect drink!
THE OGS
There are two all-time greats when it comes to drinks that go well with pizza: cola and beer. No matter if you're team Coke or Pepsi (or RC Cola for the 80's babies), a cold, fizzy cola hits the spot with a slice due to its sweetness complimenting the acidity and salt of the tomato and cheese. The same goes for a cold beer. Its crisp taste and cold temperature highlight the heat of the pizza and its smooth, savory taste. Of course, there are more advanced pizza pairings to be had, but you can always fall back on these two old reliable options whenever you need to.
SAUCE FOR YOUR SAUCE
Sometimes it comes down to the sauce. For example, a white-based sauce like Side Piece's Bianca will go really well with a sweet white wine, or if you are under 21, a nice glass of juice. Red-base sauces have a sort of acidic tang, which mean that red wines or wheat beers are good because they won't overwhelm you. Most people don't think to have cocktails with pizza, but any sort of whiskey with a sharp taste actually highlights the flavors of a tomato sauce and the salt in the cheese.
TOPPING IT OFF
A meat-heavy pizza like Side Piece's Meat Lover or Pepperoni pie needs something tart to balance it out. If you are looking to shake things up from your usual go-to, then you can opt for a sour beer or saison. For those who choose not to imbibe, lemonade or another citrusy drink is also a great choice for pizzas with these toppings. If you want to go the cocktail route, why not try a margarita? The lime and sour will help pack a punch and also liven up your lunch a little. There's no limit on what you can drink if you are opting for Side Piece's delivery. You can order here or check out Side Piece's slices on Instagram.