Side Piece Pizza: Serving the Best Pizza in Summerlin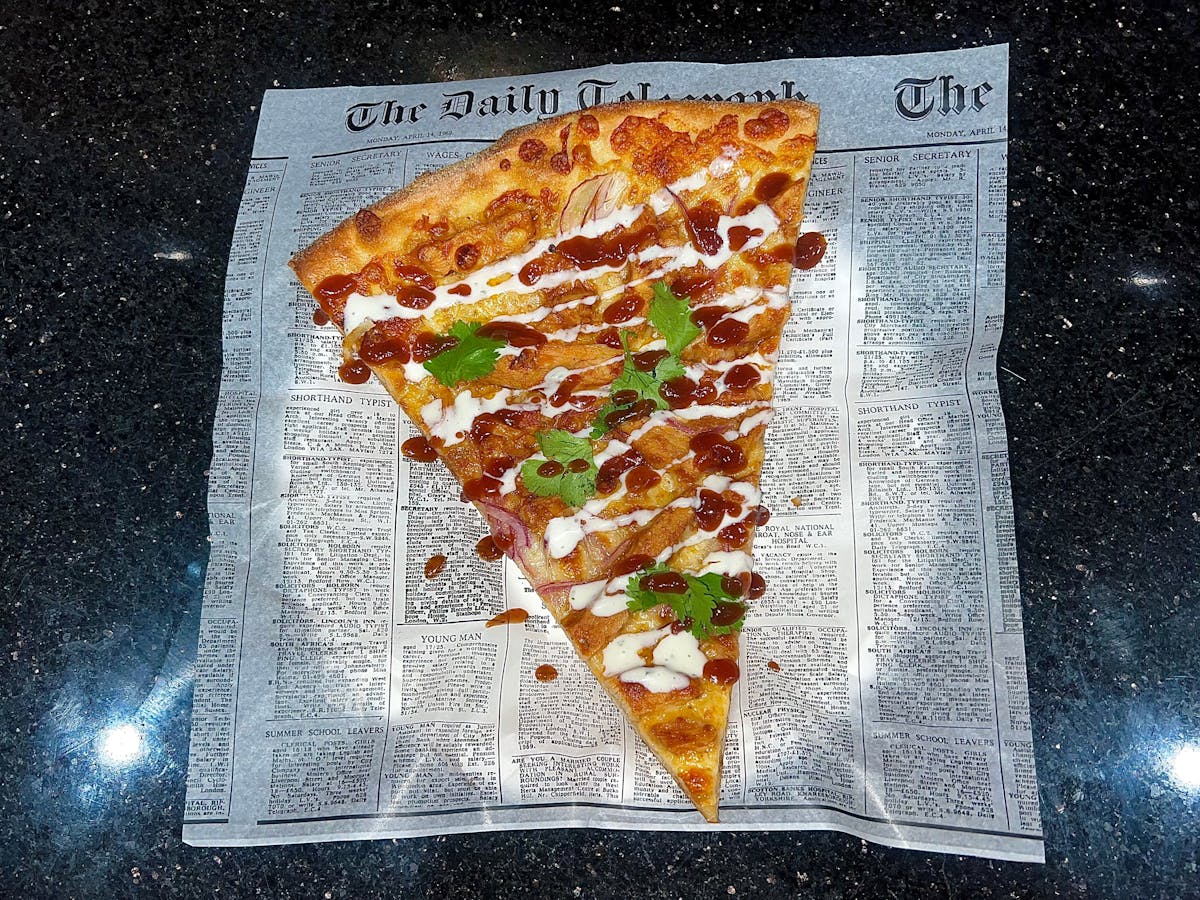 Are you craving a mouthwatering slice of pizza in Summerlin? Look no further than Side Piece Pizza, the go-to pizza shop in town. Our commitment to quality ingredients, expertly crafted flavors, and exceptional service sets us apart as the leading choice for pizza lovers in the area. But that's not all! We are thrilled to introduce our latest creation: the BarbieQ Slice, a special movie premiere pizza slice inspired by the upcoming Barbie movie. Read on to discover the delectable details and exciting offers that await you at Side Piece Pizza!
The BarbieQ Slice: A Special Movie Premiere Pizza Slice
In celebration of the highly anticipated Barbie movie premiere, Side Piece Pizza is introducing a limited-time offering: the BarbieQ Slice. This unique pizza slice features a tantalizing combination of barbecue chicken, red onions, and a drizzle of creamy ranch sauce. The flavors blend harmoniously, creating a truly unforgettable taste experience. Whether you're a fan of Barbie or simply enjoy innovative and delicious pizza, the BarbieQ Slice is a must-try!
What Makes the BarbieQ Slice Special?
At Side Piece Pizza, we take pride in every slice we create. The BarbieQ Slice stands out for its exceptional taste and attention to detail. Our chefs meticulously prepare each slice, ensuring the perfect balance of flavors. The succulent barbecue chicken adds a smoky and savory element, complemented by the sweetness of the red onions. The finishing touch of the creamy ranch drizzle adds a cool and tangy note, elevating the overall flavor profile. With the BarbieQ Slice, we guarantee a pizza experience like no other.
Pricing and Promotion
Indulging in the BarbieQ Slice is not only a treat for your taste buds but also a fantastic deal. For customers with a Barbie movie ticket from the Regal Red Rock movie theater, the BarbieQ Slice is available for just $6. It's the perfect way to enjoy a scrumptious meal before or after the movie. Even if you're not catching a flick, you can still savor this sensational slice for only $8. Treat yourself to a slice of pizza heaven at Side Piece Pizza!
Enjoy Pizza at the Regal Red Rock Movie Theater
Side Piece Pizza is proud to announce that you can bring your BarbieQ Slice into the Regal Red Rock movie theater. What better way to enhance your movie-going experience than with a delicious slice of pizza? Imagine the mouthwatering aroma and the burst of flavors as you immerse yourself in the Barbie movie. It's a perfect match! Our goal is to provide you with the ultimate convenience and enjoyment, ensuring that every moment spent with Side Piece Pizza is memorable.
Side Piece Pizza Delivery in Las Vegas
Can't make it to our cozy pizza shop in Summerlin? Don't worry! Side Piece Pizza also offers convenient delivery services throughout Las Vegas. You can enjoy the BarbieQ Slice, along with our wide range of pizza options, in the comfort of your own home. Simply place your order online or give us a call, and we'll deliver piping hot pizza directly to your doorstep. Experience the same exceptional quality and taste, no matter where you are in Las Vegas.

Conclusion
Side Piece Pizza is your ultimate destination for the best pizza in Summerlin. With our newest creation, the BarbieQ Slice, we're taking pizza to new heights of flavor and excitement. Whether you're a Barbie fan, a pizza enthusiast, or simply looking for an exceptional dining experience, Side Piece Pizza has you covered. Visit us today, indulge in the BarbieQ Slice, and let your taste buds dance with joy. Join us in celebrating the upcoming Barbie movie premiere with a slice of perfection!
FAQs
1. Can I order the BarbieQ Slice for delivery?
Unfortunately not. Since our special is catered towards movie-goers we currently only offer this special slice in-store.
2. Is the BarbieQ Slice available only during the movie premiere?
The BarbieQ Slice is a limited-time offering inspired by the Barbie movie premiere. This is currently available Thursday, July 20th through Sunday, July 23rd. However, we might extend its availability based on popular demand. Be sure to check with us to see if it's still on the menu!
3. What are the opening hours of Side Piece Pizza?
We are open from 11:00 AM to 10:00 PM, Sunday through Thursday and 11:00 AM to 11:00 PM on Fridays and Saturdays. You can visit us during these hours to enjoy our delectable pizzas, including the BarbieQ Slice.
4. Can I bring my own drinks to enjoy with the BarbieQ Slice?
While we offer a variety of refreshing beverages at Side Piece Pizza, you're more than welcome to bring your own drinks to pair with your meal. We want you to have the best dining experience possible!
5. Are there vegetarian options available at Side Piece Pizza?
Absolutely! We understand the importance of catering to diverse dietary preferences. Alongside the BarbieQ Slice and other meat options, we offer a range of vegetarian pizzas. Just let us know your preferences, and we'll ensure you have a delightful dining experience.